Why choose Esso Key to the Highway fleet card

See how the upgraded Esso™ Key to the Highway™ fleet card and expanded Esso Commercial Cardlock™ network make it easier to fuel your truck fleet.
Access to 160+ locations in Canada
Your drivers can use the Esso Key to the Highway card at a growing number of Esso cardlock and travel centre stations. At present, there are more than 160 Esso cardlock locations in Canada, including sites in British Columbia, Alberta, Saskatchewan, Manitoba, Ontario, Quebec and Nova Scotia. (Some of these Esso cardlock locations were formerly standalone Husky cardlocks or Husky cardlocks at Husky Travel Centres). Drivers with Esso Key to the Highway fleet cards can also access 9,000+ non-Esso US truck stops (if set up to fuel in the US).
Simply visit our site locator to find an Esso cardlock truck stop near you.
A customizable program with competitive pricing
The Esso Key to the Highway fleet card can be customized for each individual customer, so it is uniquely tailored to your fleet's needs. The card offers truck fleets competitive, market-based pricing to help you save on fuel and Diesel Exhaust Fluid purchases. With direct customer billing, it's easy to track invoices and payments.
Managing your fleet's purchases
With real-time, web-based card controls, you can: set limits during a particular time period, on selected products and for specific fuelling locations; activate new Esso Key to the Highway fleet cards, cancel or place cards on hold as needed; group cards for accuracy and efficiency; and view an individual card's history and recent transactions.
You can adjust these controls by accessing the Esso Key to the Highway online portal, or by contacting our Customer Service team at 800-264-9495, or by email at imperial@efsllc.com.
Advanced reporting features
The Esso™ Key to the Highway™ fleet card program gives you the data you need, when you need it. You can develop and save custom reports – and even have them automatically sent to your inbox weekly, monthly or quarterly.
Access the Esso Key to the Highway online portal now.
Because our transaction data file is aligned with the EFS® standard, you get a versatile statement file format that is compatible with software accepting the EFS standard file format.
EFS Electronic Funds Source is a trademark of Electronic Funds Source LLC. Other trademarks shown are property of their respective owners.
Each Esso Key to the Highway fleet card includes a confidential PIN. Enhanced security validations (e.g., driver ID, odometer reading) can also be added.
Our friendly customer service staff is always here when you have questions about the Esso™ Key to the Highway™ fleet card program, or if you have issues with your account.
Simply call our Customer Service team, toll-free from Canada and the US, at 800-264-9495, or contact us by email at imperial@efsllc.com.
When fuelling at Esso™ cardlock™ truck stops and travel centres across Canada, the trucks in your fleet will benefit from being filled with trusted, top-quality Esso-branded diesel or gasoline, or Diesel EfficientTM fuel at selected truck stop locations. Imperial's unwavering commitment to product integrity – backed by our ongoing investments in fuel research – ensures that your truck drivers can count on superior performance from their fuel.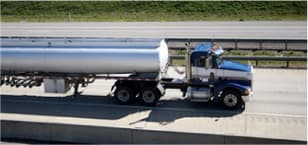 Diesel Efficient™ fuel
Diesel Efficient fuel is fully formulated, helping to keep your engine cleaner for better fuel economy,* which can mean less maintenance and downtime – and improve your bottom line.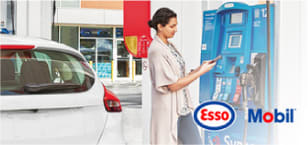 Esso™ and Mobil™ gas stations
You can count on Esso and Mobil stations when it comes to quality fuel and convenience. Esso and Mobil stations give you cutting-edge payment options, moneysaving rewards programs and more.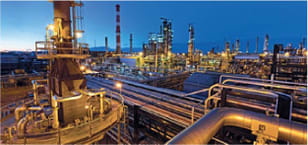 Wholesale fuels
Whether you are a fuel retailer, independent distributor or an end user, Imperial has the fuel products you need to keep your business moving.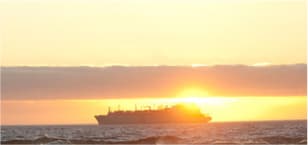 Esso and Mobil for business
From wholesale fuels and fuel system management to high-quality marine and aviation fuel and more, Imperial can help keep your business running more efficiently.
To learn more about other Esso products and services for businesses and consumers, visit the
Imperial Oil website
.